News
The latest news on this change — carefully culled from the world wide web by our change agents. They do the surfing, so you don't have to!
Break Up, Already!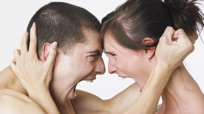 We're just going to come right out and say it: staying in a bad relationship just because you a) don't want to be alone for the holidays or b) don't want to be the bad guy/gal who dumped someone during the most wonderful time of the year is a waste. Why wait until after the new year (or worse yet, after Valentine's Day) to make a change and move forward? It's not going to be easy, but isn't it better to be free than to be dreading an impending breakup for the next couple of weeks or months?

Here are our top 5 highly unscientific reasons you should break up before January 1st:
1. No gifts to buy. Did you think that maybe the reason you're having such a hard time shopping is that your heart just isn't in it? Rather than give a token gift (or worse, a last minute drugstore buy with no thought in it at all), cut ties and save that cash for someone you really love, like a family member, roommate or yourself.
2. You can skip the trip to his parent's place. Let's face it, there's always some kind of family drama involved in the holiday, and it's usually because you're struggling to maintain your cool in the face of endless questions from your partner's loved ones about your career, living situation or having kids. Free yourself from the burden of traveling to where you don't want to be anyway.
3. You'll lose the nagging guilt. It can't be fun, fa-la-la-ing all over town on the outside and coming home in turmoil over the fact that you're no longer in love with this person. You're not doing yourself or your partner any favors by staying together. Give yourselves the chance to salvage the holidays separately, rather than stay together and be miserable.
4. The chance to kiss someone new. Mistletoe...a midnight countdown...we're not really suggesting that the best way to get over someone is to get under someone else, but hey—the truth is, a little fun isn't going to hurt you. This is especially true for those whose home fires stopped burning sometime around July 4th weekend. Go out, flirt and remember that you're worth someone who appreciates you in all your glory!
5. You can celebrate all on your own. If you're holding on because you're afraid to be alone during the holidays, think back to the times when you were single and got through Hannukah, New Year's Eve and Valentine's Day just fine. You'll be able to do it again! Grab some single pals and hit a party, or just throw on sweats and spend the night in. Being on your own is heaps better than being in a relationship that isn't working for you—and in the grand scheme of things, you're probably not going to remember this as the worst holiday season of your life (that one probably happened around age 8, when you found out Santa wasn't real.)
Have you survived a holiday split? Tell us about your experience.
Posted: 12/2/08