News
The latest news on this change — carefully culled from the world wide web by our change agents. They do the surfing, so you don't have to!
When It's Time to Waste a Little Bit of Time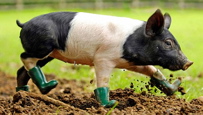 There's much to worry about with the current economy, isn't there? So we don't advocate taking our minds off our collective problems completely. But personally we all do have a variety of interests, achievements, joys, successes as well as problems on our minds.

Every once in awhile we need to deal with our smaller problems just to give us room to have a little more joy in life. Here's the critical, albeit light, question: What do you do when you need a little downtime and you're tired of Facebook? (Or You Tube, MySpace, Digg, Twitter and so on.)

Well here are 21 places you can go when you need to take a virtual breather and can't really leave your computer for long enough to commit to a healthy walk or dinner with a friend.
Posted: 3/10/09