News
The latest news on this change — carefully culled from the world wide web by our change agents. They do the surfing, so you don't have to!
We Like a Little FREE-dom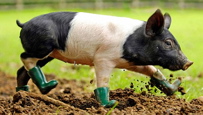 Behaviors change over time. Just six months ago, we were all about luxury, buying little things to make us feel cushioned from the harshness of the real world. And, why did we do this? Because we deserved it. At least, we thought we did.

Let's tell the truth now, though. Don't we still think we deserve little luxuries? Lattes, maybe milk shakes, a sauna here, a massage there. Sure we do. But we can't afford it now.

So how do we pamper ourselves in the age of meltdowns and bailouts? With free stuff, that's how. Read this article and see if you recognize yourself. We sure recognize ourselves.
Posted: 2/19/09