News
The latest news on this change — carefully culled from the world wide web by our change agents. They do the surfing, so you don't have to!
Music Makes Us Happy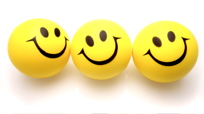 All in all, the Grammys on Sunday were a mess. Excruciating in spots as usual. People can't ad lib anymore. They don't laugh at themselves much. And some of the outfits…ack! 'nuff said.

Still a couple of performances were worth the price of admission—free, that is, to home viewers.

We were pleasantly surprised at Robert Plant's articulate first-acceptance speech. But, what we really loved was the chemistry in his performance with Alison Krauss. They deserved their awards. Their sizzle together came from their understated performance and straight-ahead rhythms. The younger acts can learn a thing or two. Here's a report for reference.
Posted: 2/10/09