News
The latest news on this change — carefully culled from the world wide web by our change agents. They do the surfing, so you don't have to!
Live in the Moment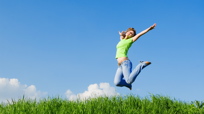 "Live in the moment!" That's one of those proclamations that is easier said than done. Sure, we would all love to enjoy the present moments without stressing over the future or dwelling on the past, but more often than not, the present doesn't get appreciated the way it should.

Rosie Boycott, writing for the U.K.'s Times Online, found herself stuck in this pattern. Even while on vacation or at the spa, she would try to focus on the present moment but always returned to a thought like, "There's always something better, or different, that I could be doing." In other words, she focused on "thinking of ways I could improve it."

Being happier is about learning to appreciate each day and every moment. No one can ignore the future, but it's important to acknowledge positive daily occurrences as we're experiencing them.

Do you have any tips to share for staying in the moment?
Posted: 8/19/08