News
The latest news on this change — carefully culled from the world wide web by our change agents. They do the surfing, so you don't have to!
It's 10:04 PM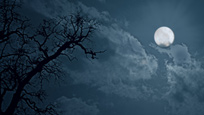 We recently read that 10:04 pm is the time when your brain is at it's most creative. [Ed note: this explains so much about why our mornings are so unproductive and fueled only by coffee.]
While the article didn't tell us who came up with this magical survey, we did read what seemed like some very interesting facts—namely, that the least creative time of day is 4:33 pm (so precise!), and that most people tend to stay up late in order to be creative.

And how do we get the ideas flowing? The shower is popular, as is writing down ideas immediately. We're for both of those, though an informal office poll says going for a run, taking a nap and having a brainstorm or changing the scenery work too.

What do you think? And more important, what were you thinking at 10:04 last night? Tell us when you're at your most creative and how it affects your mood throughout the day.
Posted: 10/22/08