News
The latest news on this change — carefully culled from the world wide web by our change agents. They do the surfing, so you don't have to!
Mandatory Sex Education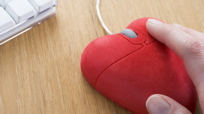 How young is too young? England is making sex ed mandatory in schools—including kindergartens. They're hoping this will help curb the teen pregnancy rate there, which is one of the highest in Europe. In fact, the country is bringing sex education to all schools in the country—including kindergartens. We're thinking that if they'd never let the Spice Girls happen, this might not be such an issue.

We kid, sort of. Kids are exposed to a great deal these days. The government hasn't detailed what the new curriculum will look like, but schools will be asked to provide lessons on relationships and contraception, with elementary school children being taught about body parts, preparing for puberty and relationship feelings. Lessons will become more sophisticated as kids get older.

The United States lacks a national curriculum, with the decision to offer sex education left up to individual states and districts (and as we've seen, that doesn't always work so well). Do you feel that kindergarten is too young to think about the birds and the bees? And do you think this country should have a national curriculum? What's a parent's responsibility in educating kids about sex? Share your thoughts below.
Posted: 10/29/08