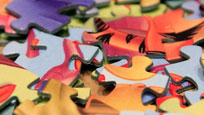 Making Change Easier
| | |
| --- | --- |
| Get our very best tips about Making Change Easier daily for 30 days. It's easy to sign up and will help you with this change. | |
Secrets to Making Change Easier
In the words of prolific British novelist Arnold Bennett, "Any change, even a change for the better, is always accompanied by drawbacks and discomforts." So if you find change difficult to handle, you're not alone; many others grapple with both the benefits and challenges brought about by change. Take solace in the fact that change happens to everyone everyday; it's the one constant in life, the thing that connects us all.

Perhaps life has handed you a challenging change, or maybe you've initiated a change you've always wanted to make. At... Read more of "Secrets to Making Change Easier"»
30 Tips for 30 Days
Our very best advice for you!

Change is the one guarantee in life.
Shared by First30Days
More»
If you have questions about this change, you're in the right place. Our editors, experts, and community of change optimists have answers!

Hi. I too have been told by my husband of 27 years, that he needs to get away, and he should...

I found myself in prison and knew something had to change...
Shared by nrupert
More»
What is really important to you? What do you really want for...
Shared by lilliede81
More»
News
The latest news on this change — carefully culled from the world wide web by our change agents. They do the surfing, so you don't have to!
Here's what you can do to help people who have been...
More»
Here's a list of Obama's accomplishments in his first...
More»