Meet Ariane
A place to explore, embrace & make change happen
Welcome to The First 30 Days!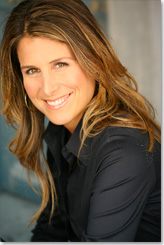 I have wanted to make a difference since I was very young... somehow. My work, my site, my books are an attempt to make the world a better place. My intention is to help you find the positive in life's events and the courage to make those changes you only dream of!

Latest Blog Post
I was happy to be interviewed by a cool new site called www.24thletter.com. It's an exclusive, members-only community, but I begged them and they let me share with all of you the interview I did. My good friend, Janera Soerel, asked me some very interesting...
What Am I Working on That I Need Your Help With?
New Change Subjects... give me your top suggestions for what changes we should cover next on the site.
Talk to Us
Share a question, a change you're going through, a suggestion.