Meet Ariane
A place to explore, embrace & make change happen
Welcome to The First 30 Days!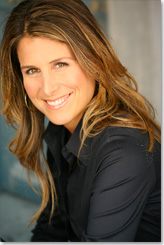 I have wanted to make a difference since I was very young... somehow. My work, my site, my books are an attempt to make the world a better place. My intention is to help you find the positive in life's events and the courage to make those changes you only dream of!

Latest Blog Post
My good friend Holly Riddel, invited me to be on her radio show a few weeks ago and I gladly accepted. (She and I met at a small Wayne Dyer retreat at his place in Maui, a few years ago.) Her show is called LIMI Soul Radio, LIMI stands for Love Is...
What Am I Working on That I Need Your Help With?
New Change Subjects... give me your top suggestions for what changes we should cover next on the site.
Talk to Us
Share a question, a change you're going through, a suggestion.