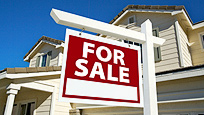 Selling a Home
| | |
| --- | --- |
| Get our very best tips about Selling a Home daily for 30 days. It's easy to sign up and will help you with this change. | |
Sell Your Home; Keep Your Head
When Jeff Anderson, a fundraising specialist from San Francisco, made the decision to sell his massive 3,200-square-foot, three-bedroom Victorian, he thought he had things well in hand.

Once the decision was made, however, the nine years Jeff had spent building memories in his home did not make it easy to leave. "It was a perfectly rational decision with emotionally unexpected consequences," he says. "Everything that was a pain becomes something you might miss."

Home selling isn't easy, but it's something you'll have... Read more of "Sell Your Home; Keep Your Head"»
30 Tips for 30 Days
Our very best advice for you!

Selling a home may seem like heavy duty work, but once it's done you'll feel freer than ever.
Shared by First30Days
More»
If you have questions about this change, you're in the right place. Our editors, experts, and community of change optimists have answers!

If your home has dropped in value, be sure to find out informatin of the new HAFA program...

Get your house all cozy and warm and smelling nice before...
Shared by bstarr
More»

Some homeowners are paying mortages on homes that haven't...
Shared by Kiki76
More»
News
The latest news on this change — carefully culled from the world wide web by our change agents. They do the surfing, so you don't have to!
We're not the only ones having problems with selling...
More»
One Arizona couple wants to mix up the market and unload their...
More»