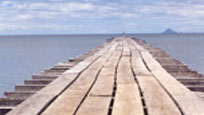 Losing Your Job
| | |
| --- | --- |
| Get our very best tips about Losing Your Job daily for 30 days. It's easy to sign up and will help you with this change. | |
The Pink Slip Slump
It has many euphemisms: "laid off," "downsized," "let go." But there's no turn of phrase that can soften the blow when you feel more like you've been "fired," "canned," "terminated" or "axed."

Unfortunately, job loss is a common challenge in these economically strained times: According to the U.S. Department of Labor, approximately 4.5% of the labor force—or approximately seven million people—is out of work at any given time. Since the year 2000, mega corporations and... Read more of "The Pink Slip Slump"»
30 Tips for 30 Days
Our very best advice for you!

Losing your job is sure to bring up feelings of shock, betrayal and perhaps even guilt, but you're taking the first step towards dealing with your emotions and getting back to work.
Shared by First30Days
More»
If you have questions about this change, you're in the right place. Our editors, experts, and community of change optimists have answers!

Hello, Yes, it was for I also went through the same situation and was terminated 1 mo ago...

There is a wonderful network of people through out the country...
Shared by FullAbundance
More»

The question "So, what do you do?" or "How's work going...
Shared by Kiki76
More»
News
The latest news on this change — carefully culled from the world wide web by our change agents. They do the surfing, so you don't have to!
Here are some interesting survey results about how different...
More»