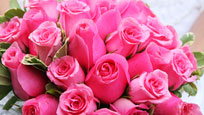 Planning a Wedding
Wedding Planning Your Way
You've slipped on the ring, publicly declared your undying devotion to your dearest and drunk in the enthusiastic felicitations of family and friends. Basking in the afterglow of engagement is exhilarating—and the big wedding day probably seems like a distant dream.
But then comes the reality check.
Within a week of saying "I will," well-meaning loved ones begin pumping you for the juicy details, including the date of your big wedding, who's doing your catering and which flavor filling you've selected for your cake—all things you'... Read more of "Wedding Planning Your Way"»
30 Tips for 30 Days
Our very best advice for you!

Congratulations on your wonderful news!
Shared by First30Days
More»
If you have questions about this change, you're in the right place. Our editors, experts, and community of change optimists have answers!

Save Your Marriage and Get Your Ex lover Back! Dr.Unity has helped thousands of women get...
Tap into the collective wisdom of our community.
Tips
I'm so excited! Thanks to Dr.Unity for bringing back my Ex...
Shared by Alexandria22
More»