News
The latest news on this change — carefully culled from the world wide web by our change agents. They do the surfing, so you don't have to!
Books for A Better Life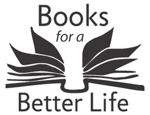 Did you know that each year, the MS Society honors books that they feel make a difference to people struggling with a health diagnosis? The Books For a Better Life Awards honor writing in categories from parenting and going green to spiritual living and wellness.

That's great news all on it's own—we've long believed that the thoughts and experiences of others can be great guiding lights in times of transition and difficulty. The even better news this year is that WE are nominated!

The First 30 Days: Your Guide to Any Change is nominated in the Motivational category alongside four other tremendous tomes (one of which is authored by First30Days expert Julie Morgenstern. Congrats to her!) While the winners won't be announced until February, we encourage you to take a look at some of the titles, and if you haven't already, buy a copy of our book today (hey, c'mon. We had to ask!)

Meantime, share with us what books have been helpful to you during your hard times. We'd love to know what you think should be on the list!
Posted: 11/4/08