News
The latest news on this change — carefully culled from the world wide web by our change agents. They do the surfing, so you don't have to!
Einstein's Stock Picks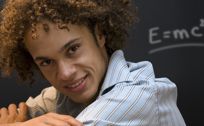 Solid investment performance all boils down to this, good companies at cheap prices–according to Joel Greenblatt, who seems to be channeling Einstein's knack for simplicity. According to Greenblatt, 30% returns are possible by selecting a handful of good companies trading at cheap prices, hold them for a year, and then sell. (Rinse, repeat.)

Based on that advice, and in the spirit of Einstein, the Money Fools used one of their screening tools to narrow down seven stocks that belong to good companies at cheap prices. Each of these companies had a return greater than 18% and was fairly cheap in their price-to-earnings ratios.

The stocks are as follows:

Corning (NYSE: GLW)
Freeport-McMoRan Copper & Gold (NYSE: FCX)
Sigma Designs (NASDAQ: SIGM)
Repligen (NASDAQ: RGEN)
Terex (NYSE: TEX)
Transocean (NYSE: RIG)
UnitedHealth Group (NYSE: UNH)

Obviously, these are just a starting place for your own due diligence. As always, be sure to consult a financial advisor before making any investment changes.

So, do you think Einstein would approve of these companies? What about you? Do you think Greenblatt is a genius, or do you think 30% returns is a matter of luck? How does your own portfolio stack up against these companies?
Posted: 8/22/08