News
The latest news on this change — carefully culled from the world wide web by our change agents. They do the surfing, so you don't have to!
An Unlikely Financial Adviser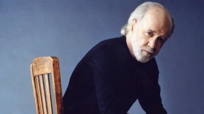 The late George Carlin said a lot of funny things over the years—granted, many people also found them profane and offensive, but that's also because they were largely true. But who would have ever taken him for a financial guru? As someone who bounced back from being in debt to the IRS for a whopping $3 million, Carlin certainly had a lot to say about finances.

During one of Carlin's funnier routines, he railed about the price of consumption. As he put it, "it's the only true lasting American value that's left." People feel some sort of civic duty to spend, so they'll spend money on things they don't need. And that's really the problem we have, right? Spending money on things we don't need. We max out our credit cards and pay upwards of 18% or more for a small dollar item.

They say there's truth in humor; well Carlin certainly knew how to deliver it. Take a look at this video of Carlin taken from his last HBO special for some funny advice. However, it's not for the faint at heart or those easily offended! We've done our civic duty and warned you.

Come back and share your thoughts on Carlin's view as well as your own views on debt and consumerism. Just leave the profanity to Carlin, though—share nicely, folks!
Posted: 6/25/08