News
The latest news on this change — carefully culled from the world wide web by our change agents. They do the surfing, so you don't have to!
Oscar Afterbuzz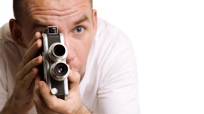 There were no surprises at the Oscars last night. At least, we didn't think so. And we're happy Kate got hers just so we don't have hear anymore how she's always a nominee and never a winner. (Always a bridesmaid and never….) Finally. Now we can just regard her as an actress, rather than "someone deserving of an Oscar."

Kudos to Penelope Cruz, of course. But the main point of interest about last night's somewhat classy, scaled down presentation seems to be Hugh Jackman's performance.

Check out this report and go straight for the comments if you want the true discussion.
Read here.

And, yes, we loved Wall-E, too.
Posted: 2/23/09