News
The latest news on this change — carefully culled from the world wide web by our change agents. They do the surfing, so you don't have to!
Am I Saving Too Much?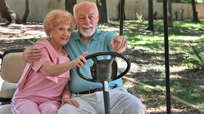 A reader at CNN.com recently wrote to one of the money experts and asked if they were saving too much. Is there such a thing, we wondered? The reader is saving 10% of their salary to a tax-deferred account and would have a pension paying 60% of their pre-retirement salary, plus social security.

The general rule on retirement is that most retirees can live on 70-80% of their pre-retirement salaries. This is for the majority of folks who want a nice, quiet retirement where they spend most of their days lounging around. If, however, you would rather spend your time traveling and living it up, well then you may need a bit more.

Outside of these specific lifestyle choices, there are other things to consider. First of all, pensions are going out of style. The reader from CNN is 38 and not looking to retire until 62. That's 24 years at the same company—a long time for a generation that typically does not stay at one job for more than a few years. If they transfer to a new job, there's no guarantee that job will have a pension. Likewise, you have to consider the possibility of job loss and other factors. When it comes to pensions, you can't always guarantee that they'll be there.

Something else to consider is that in retirement, what you've got to live on is all you've got – unless you want to get out of bed every morning for work until you're in your 90s. We love our jobs, but we're hoping for some dedicated playtime too! So, the more you have at retirement the more comfortable you can live and you probably won't have to work unless you want to.

Bottom line: You're probably not saving enough, so don't worry about over-saving.

Have you ever been concerned about over-saving, or are you in the category that worries you won't have enough? What investment strategies are you using to make sure you're ready when retirement comes?
Posted: 8/1/08