News
The latest news on this change — carefully culled from the world wide web by our change agents. They do the surfing, so you don't have to!
Tracing Back the Lace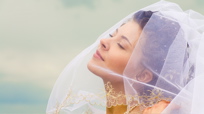 If you want to thank someone for modern day wedding fashion, don't look to Jessica McClintock or Vera Wang. You can thank the unattractive daughter of an 18th century pig farmer.

Back in the days when weddings were more of a business transaction than a love match, the bride wore her veil until the last minute so the groom couldn't get out of his vows if he found her to be less attractive than he'd imagined. Even the modern day best man, whose modern job is to look good and say a decent speech, was once employed to stand guard outside the honeymoon suite in case either sweetheart should decided to make a run for it.

And that lacy frock you've been eyeing? It turns out that our preference for a white gown is the equivalent of teen boys wearing skinny jeans like their rock star heroes and girls wearing granny glasses a la Mary Kate and Ashley Olsen. Although there weren't gossip magazines in the 1840's, rumors spread quickly about the white dress Queen Victoria wore in her wedding to Prince Albert. So, essentially we're taking our fashion queues from a woman who slept in her mother's bedroom until she was 18 years old and married her first cousin. Riiiiight.

If you're planning a wedding and want to eschew some of our common wedding traditions, these are some great anecdotes to have in your arsenal. When your Aunt Mildred asks why you'd rather have a headband than a veil, you can just tell her about the pig farmer.
[CNN]
Posted: 6/30/08