News
The latest news on this change — carefully culled from the world wide web by our change agents. They do the surfing, so you don't have to!
Your Infinite Playlist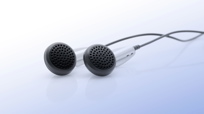 In honor of the new romantic comedy Nick and Norah's Infinite Playlist (which hits theaters October 3), we want to know what is on our readers' iPods and other portable music devices.

In the movie, Nick O'Leary (Michael Cera) sends mixed CDs to his ex-girlfriend, hoping he can win her back. Though she doesn't appreciate the gesture, her friend Norah Silverberg (Kat Dennings) does and develops a crush on Nick even before she meets him, all due to the music.

Here at First30Days, we are rockin' out to a pretty diverse playlist:
Cold War Kids-Mexican Dogs
Britney Spears-Womanizer
Fleet Foxes-Sun It Rises
Sweet and Low-Augustana
Dave Matthews Band- So Much to Say
Kanye West- Love Lockdown
What is on your "infinite playlist?" Are there any songs that really get you excited about fall? Let us know what you are groovin' to!
Posted: 10/3/08