News
The latest news on this change — carefully culled from the world wide web by our change agents. They do the surfing, so you don't have to!
College on Your iPod?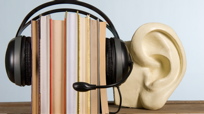 Put the funky dance beats on pause with a spin of your finger around your iPod's dial. Class is in session. And no, we don't mean wrap your earphones around your music player and place it in your bag. By all means, keep it out—you're going to need it!
The UK's Open University has said that it will make its course material available to students through Apple's iTunes U. Users can download the educational information they wish and it's all free for students!

iTunes U has been around since May 2007, but it was only available to a few universities within the United States. It just recently opened its borders outside the states, and Open University intends to make the most of the 50 million people using the iPod. Most of the participating colleges have placed clips of their lectures within the store for download, but Open University doesn't have lectures. Instead they offer video learning material and have already uploaded more than 300 video and audio files—all taken from current courses.

It's amazing how far technology has taken us. Who knew you could go to school through an iPod?

Tell us what you think. While no one's suggesting that these digital files will replace the idea of classes as we know them, it is intriguing that you can learn via your fave piece of music technology. Do you think this is a good idea, or one that sets a terrible example? [Tech News World]
Posted: 7/1/08