News
The latest news on this change — carefully culled from the world wide web by our change agents. They do the surfing, so you don't have to!
Stop Struggling!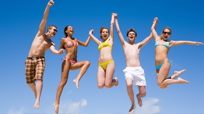 If change was lickety-split, no problem at all, then many more people would be exactly where they want to be in life, right?

But the truth is, change can be difficult. Sometimes, life gets in the way, but more often than not it's because you are afraid to make the next move. Yep, that's right: The road to change is often blocked by fear, meaning that you are what is keeping you from making a change for the better.

Well, you better stop that nonsense – it's time to get real and change your life for the better. Here are a few ways to get your ch-ch-ch-changes under way.


1. Go get your dream job – kind of. Consider getting a part time job that is connected to what you would like to be doing. Volunteer or intern at your dream company. You'll still be paying the bills with your day job, but gaining experience in a sought after field in the mean time. It's a win-win.

2. Get some friends. Like, the kind who will help make your transition a bit easier. Leaning on a buddy who knows what you are going through can be nice when the going gets tough. Pal up with a friend to lose weight together or ask an experienced friend to give you advice about a new job.

3. Set yourself up for failure. Not that you plan to fail...Instead, be prepared for a few letdowns. It's going to get tough sometimes. But if you're ready for it, you'll be able to dust yourself off and keep going.

4. Pat yourself on the back. As small accomplishments come along throughout your process, be sure to celebrate. Get yourself your favorite treat or buy that blouse you've been craving – you deserve it.

5. Get a grip. Pay your bills, get your health under control and organize your work space. Feeling like you are in better control of your life will help make your change easier.

We want to know: Who or what has helped make your life changes easier?


Posted: 11/24/08