News
The latest news on this change — carefully culled from the world wide web by our change agents. They do the surfing, so you don't have to!
Fired Before Retirement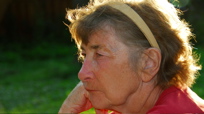 Enough is enough for Oakland Mayor Ron Dellums. On Tuesday, Deborah Edgerly, the City Administrator was fired. The San Francisco Chronicle reports Dellums sent out a letter informing the City Council of his decision and another letter via messenger to Edgerly's home. Apparently, there were allegations of Edgerly meddling with the police investigation involving her nephew.

The Mayor had originally put Edgerly on paid leave, but his change of heart occurred when he received a letter from Edgerly saying that instead of having a paid leave, she will retire at the end of July—in hopes of repairing her reputation until then. The Mayor must have felt he was left with only two choices: fire her now or fire her at the end of the month, and he chose now. It looks like Edgerly can begin planning her retirement.

Tell us what you think about this story. Was the Mayor correct in firing Edgerly right before her intended retirement? Have you ever been fired right before your retirement?
Posted: 7/2/08