News
The latest news on this change — carefully culled from the world wide web by our change agents. They do the surfing, so you don't have to!
Lose Weight, End Hunger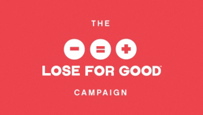 Getting pumped up to lose weight can be tough, so it never hurts to have an incentive, like an upcoming wedding or high school reunion that your once-upon-a-time crush just happens to be attending.

But what if your motive was to help feed the mouths of hungry children across the globe? Would that help you jump on the weight loss train?

Now is your chance to shed pounds for a good cause through Weight Watchers' new Lose for Good project. The initiative is an effort to help people who want to shed pounds and those who can't afford to put dinner on the table each night.

Weight Watchers says that for every pound lost with their program between September 7, 2008 and October 18, 2008, they will donate an equal amount of food, up to $1 million, to one of two organizations: Share our Strength, a nationwide organization that works to feed hungry American children, and Action Against Hunger, which works to solve the hunger crisis around the world.

If that's not enough to get you moving, consider this: In 2007, 862 million underfed people were malnourished in the world, according to Bread for the World. Compare that to the 1.6 billion people who were overweight in 2007, and one can easily see the reasoning behind "Your Loss is Their Gain" motto of the program.

You can visit the Lose for Good site or a Weight Watchers meeting for more information on making your body, and the world, a healthier place.

We want to know: What efforts have you joined in order to raise money for a greater cause? Would you cut out cake or cookies if you knew you could feed a hungry family?
Posted: 9/5/08