News
The latest news on this change — carefully culled from the world wide web by our change agents. They do the surfing, so you don't have to!
Fatty Fructose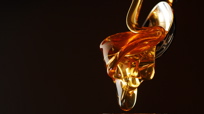 These days eating a bit of food can be time-consuming. After all, we have so many things to look out for—trans fats, calories, fiber, etc. High fructose corn syrup is no exception. HFCS can be found in your morning muffin, 2 p.m. pick-me-up soda and your after-dinner cookie snack, just to name a few.

Experts say HFCS may be the sweetness behind the extra pounds you have been carrying around.

In a new study, researchers found that the body wastes no time in turning fructose into body fat. The same does not go for all sugars, like glucose, which the body will store, use for energy or convert into triglycerides. In the case of fructose, health experts say it hits the tummy and goes straight to the hips and thighs—a concept that one doctor referred to as "sneaking into a rock concert through the fence."

Worse yet, doctors said the study may not have even shown the full effects of eating fructose-enhanced foods, given the fact that all of the study participants were lean and healthy. The unhealthy aspects of fructose may be worsened in people who are already struggling with weight loss.
The solution for dieters would be to cut out processed foods that contain HFCS, but to also focus on limiting caloric intake. And remember that the fructose in fruit is different from HFCS—so don't skip out on apples and grapes! [The New York Times]
Posted: 7/28/08