News
The latest news on this change — carefully culled from the world wide web by our change agents. They do the surfing, so you don't have to!
Stress Reliever? I Think We Knew This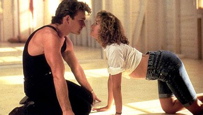 AIG, Bank failures, 401(k) realities, the news in general. There's stress everywhere. So whatcha gonna do?

Well, how about smooching, making out, canoodling, kissing? Seems that there's more to it than just preludes and dynamic tension. Cortisol declines in men and women. Oxytocin increases in men, decreases in women. Interesting. And the same things happen, although less intensely, when a couple holds hands.
Ah, togetherness. It beats Facebook anyday.

Conduct your own research. Feel better.
Posted: 3/18/09