News
The latest news on this change — carefully culled from the world wide web by our change agents. They do the surfing, so you don't have to!
Salty Language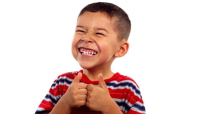 We've known it for quite awhile. There's too much sodium in our national diet. Snack foods and fast foods are full of it. Now, according to the Gray Lady, Dr. Thomas Frieden, the commissioner of New York City's Department of Health and Mental Hygiene, is suggesting that food-company execs cut the level of salt by 25% in the biggest culprits among food items and to do so within five years.

Now, that's good news. And if the food companies can't (or won't) get it done, he may introduce another option like legislation.

He just may succeed. After all, he's the fella behind the calorie counts on menus.

By the way, don't you think the illustration with the story says it all? When it rains,….
Posted: 1/28/09