News
The latest news on this change — carefully culled from the world wide web by our change agents. They do the surfing, so you don't have to!
Gluten Be Gone!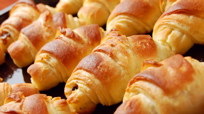 Chances are, if you ascribe to a gluten-free diet, you are suffering from celiac disease, or at the very least, have a gluten allergy that requires some eating restrictions. It's hard enough to work on living healthier before factoring in such a serious lifestyle change, but for many, it's absolutely necessary. Celiac is an autoimmune disease of the small intestine that often goes undiagnosed because it can resemble other digestive diseases and disorders. These days, there are many diagnostic tests out there that can identify celiac as the culprit.

After you've dealt with a diagnosis that so seriously affects your diet, you'll have to investigate for yourself what foods you can or can't eat by reading labels. Processed foods can have long lists of ingredients, so start getting used to reading them thoroughly before you dig in. A safer alternative, and one that can really add some variety to your gluten-free diet, is to start cooking gluten-free recipes. Maybe there's no more pasta on the horizon, but you'd be surprised how closely you can imitate a lot of gluten-containing dishes!

Eating Well has a whole slew of gluten-free recipes with generalized nutritional information to boot. Are you or someone you know afflicted with celiac? How many meals do you cook for yourself and how do you approach restaurant eating? And by all means, if you have a recipe to share, go ahead!
Posted: 11/18/08