News
The latest news on this change — carefully culled from the world wide web by our change agents. They do the surfing, so you don't have to!
Back to the Land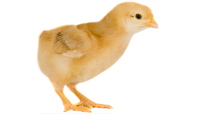 It's time to think outside the egg carton! Er, outside the box. Well, both as a matter of fact! Veggie and herb gardens are a dime a dozen, even in urban areas like New York City where tomato and basil plants take up residence in makeshift window boxes and on fire escapes. What's next in the grow-your-own-food trend? How about chickens and their eggs?

A Brooklyn family had one of those light bulb moments while visiting Amish country in Pennsylvania. Upon seeing the bed-and-breakfast owners merely go outside when they ran out of eggs, they thought to themselves, "Could we have chickens too?" The answer turned out to be a resounding "yes," and even the community is now benefiting from extra eggs and chickens (on the menu at a local restaurant!).

Urban and backyard farming were both common during war times when the food supply was hard-pressed and money tighter. In a quest to live healthier and buy locally, all while keeping finances in check, would you consider the slightly crazy idea of raising some chickens in your backyard? As someone mentioned in the comments of this original Newsweek article, how would you feel about having an animal around that feeds YOU instead of the other way around?
Posted: 11/20/08