News
The latest news on this change — carefully culled from the world wide web by our change agents. They do the surfing, so you don't have to!
Retrosexual Revolution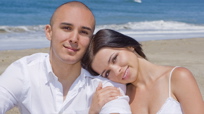 Are the ideals of equality and self-empowerment just a passing phase? In the past three decades, women have moved out from underneath the glass ceiling into a world of seemingly endless opportunity, and men have gone leaps and bounds to discover their feminine sides. However, a recent survey of British singles has found that many of us are longing for more old-fashioned conventions.

Out of 1500 British adults surveyed, 44% of men listed "taking care of home" as the number one attribute they look for in a mate and 38% of women listed "financial stability" in the same category.

"A lot of women used to think they wanted a metrosexual man," Tanya Jackson, one of the experts behind the study, told Britain's Daily Mail. "But then they realized they were fed up with a man who spent longer in the bathroom than they did. Many women now feel they actually want a hunter-gatherer and they will look after their man in return."

It's unlikely that we'll return to the unequal days of yore, but we're probably headed for a time when marriage is more of a partnership than a tit-for-tat business deal. If you want to improve your relationship, it's important that each partner put in equal effort whether it's in the kitchen, around the house or purely on an emotional level.

Ladies, will you be heading up to your attic to clear the cobwebs from your aprons and cookbooks? Fellas, will you soon be going back to the days of returning from work for your nightly steak and potato dinner?
Posted: 8/31/08