News
The latest news on this change — carefully culled from the world wide web by our change agents. They do the surfing, so you don't have to!
High Fidel-ity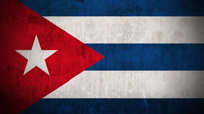 You want to improve your sex life? Well, it's easy. All you have to do is create a leftist coup and become the dictator of a small Caribbean nation.

If reports from Page Six are to be believed, Cuban leader Fidel Castro blows Gene Simmons out of the water. According to a new documentary, Castro has slept with 35,000 women over the years. One of his former officials, "Ramon," told a filmmaker that el comandante has slept with at least two women a day for the past 40 years.

"I don't think he would have stayed on as long as he did if not for all the incredible women he had access to as president," "Ramon" told documentary filmmaker Ian Halperin.

Can you imagine the conversation Castro had with each of his lovers? They probably would have gone something like this:

Dalia: So, Fidel, what's your number?
Fidel: Mmm, we're talking ballpark figures here, right? Because I could probably fill a ballpark. What about you, my darling?
Dalia: Um, five.

We're not going to get into what turns him on, because that would be gross. But we are curious if you've had the "numbers" talk with your partner. Did it affect the way you felt about your relationship? We've heard that men tend to inflate their numbers while women will downplay them. Do you think this is true?
Posted: 9/19/08