News
The latest news on this change — carefully culled from the world wide web by our change agents. They do the surfing, so you don't have to!
Electrical Charge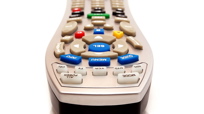 When was the last time your toaster gave you relationship advice or your washing machine reminded you of an important anniversary?

When it comes to improving your relationship, most household appliances don't hold any mettle. The digital video recorder, or DVR, however, is apparently the Dr. Phil of household technology.

According to a new report by a DVR technology company, 79% of 1000 people surveyed reported that DVR's have improved their relationships.

"It's one of those technologies that, once you use it, it makes you wonder how you coped before," Steve Tranter, vice president of NDR, a DVR technology manufacturer told The Hollywood Reporter.

Although the article doesn't get into specifics as to how this technology actually improves relationships, we're willing to venture a guess; it completely takes the whole remote control power play out of the picture.

Just think about how many less fights you're having now that you don't have to fight over whether or not you'll be watching "Lost" or "Ugly Betty."

Is there a certain device that has helped improve your relationship, or do you think it all boils down to interpersonal communication?
Posted: 9/15/08