News
The latest news on this change — carefully culled from the world wide web by our change agents. They do the surfing, so you don't have to!
Stimulus Redux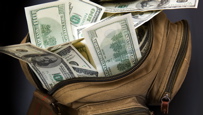 In June, Obama proposed a second economic stimulus package in the amount of $1,000 as part of his presidential campaign. This would go to families much like the first stimulus package did, and Obama thinks it will help families get by for four months. But, let's be honest, most people would spend that $1,000 in the first month. With debt at an all time high and gas prices still in the $4 a gallon range, it's going to take more than a stimulus to jump start this economy again.

What's interesting about Obama's plan is his method of delivery. The idea begs the question of where he plans to get the money to pay for such a feat. His answer? Impose a "windfall profits tax" on the oil companies because they are extremely profitable. How very Robin Hood of him—stealing from the rich to give to the poor! Obama will certainly have admirers for the free money he offers, but is it the right thing for the economy? All things considered, will a second stimulus check really help cover the things he promises—gas, electric bills, and food? Sure, for a period of time, but then what?

Interestingly enough, most Dems were against the first economic stimulus package from the start. Curious that they should have a sudden change of heart, conveniently enough, right around election time.

Do you think this is a political move by Obama, or is it something that will really help struggling families who need more money for necessities? Consider the repercussions, though. If Obama imposes the tax on the oil companies, do you think we're likely to see that reflected in our gas prices?
Posted: 8/4/08