News
The latest news on this change — carefully culled from the world wide web by our change agents. They do the surfing, so you don't have to!
There Is a Purpose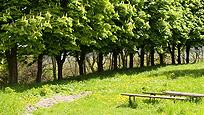 Our hearts go out to the family of Natasha Richardson, a magnificent actress from a line of actors/actresses. She died yesterday after sustaining injuries in a skiing accident Monday. She was 45.

Her mother is Vanessa Redgrave, the actress, and her father was Tony Richardson, the director. Natasha Richardson was married to Liam Neeson, also an actor. They have two children. Details here.
Posted: 3/19/09