News
The latest news on this change — carefully culled from the world wide web by our change agents. They do the surfing, so you don't have to!
This Meter's for Steps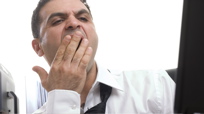 Anyone who's ever known a friend who worked for a company with a personal-health initiative will know what we mean. Pedometer's will change your whole idea of exercise.
The surprise in wearing these devices is they make you instantly aware of every step you take. And all those steps add up to exercise. Suddenly you don't want to sit at your desk anymore. You want to get moving to beat your number from yesterday.
So, go out and get a pedometer. Then you'll be doing laps everywhere. You'll be walking in all kinds of weather. Just don't think people won't notice. Remember to wave when you pass by for the fifth time.
Posted: 1/29/09