News
The latest news on this change — carefully culled from the world wide web by our change agents. They do the surfing, so you don't have to!
Make Your Passion Your Paycheck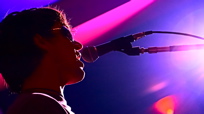 How many times have you heard people tell you to "Do what you love?" Can it really be so easy? Here's how to follow your bliss as you find that dream job:
Figure out where your love lies. Many times, the things you love doing today are the same things you loved doing as a kid, when life was much less complicated. Why make it any harder now? Channel your fun, creative energy from the things that give you pleasure, and see if you can't find a way to monetize it.
Know your niche. Necessity certainly is the mother of invention. But for artists, designers, and writers, holes in the marketplace are the mother of creation. Find your spot and nestle into it!
Be your own advertisement. Loving and believing in what you're making is a good place to start. If your product is wearable, wear it! If it's edible, bring it to parties, the office, etc. Don't be afraid to flaunt it a bit.
Take the leap and merge what you love with what you do. Pretty soon there won't be a difference! How have you been able to channel your passions into a career? [NicoleWilliams.com]
Posted: 11/26/08