Free Telesummit with Eight Experts Who Will Change Your Life!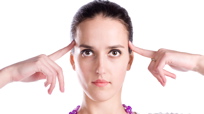 Does your life need a jumpstart in the areas of career, relationships or personal fulfillment? Join me for the FREE Dynamic Life Tele-summit August 16-19 and August 23-26 at 5pm EST. Listen for an hour a day as eight global experts share their secrets on anti-aging, prosperity, relationships, inner peace and my personal favorite, change.

Among other things, you'll learn to:

- Identify and design the life you truly desire
- Find your way to financial freedom by eliminating debt in as few as five to seven years
- Accept aging with grace and vitality and understand bioidentical hormone replacement therapy
- Prepare your mind, body, home and spirit for the soul mate your heart desires
- Navigate your way through life's changes, unpredictable transitions and tough decisions
- Deepen your sense of inner well-being and emotional fulfillment

This event is organized by a good friend of mine, Cynthia Freeman whom I've known for nearly 20 years. So I know with my heart, this event is going to be good.
I will be speaking on Wednesday, August 25th. To register or for more information, click here. I can't wait to "see" you there!
Posted: 8/12/10