Please Come to My Kripalu Workshop!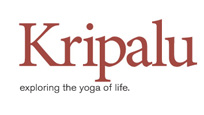 Do you wish you were better able to handle the tough changes that come your way and to pursue the changes you've always dreamed of? Then come to my workshop at the Kripalu Center for Yoga & Health, The Nine Principles of Change: How to Make or Face Any Life Change with Optimism, from September 10-12, 2010. Breathe new light into your life amidst the beautiful Berkshires of Western Massachusetts as you drop your resistance to change and discover:

The nine principles of change
The beliefs of a "change optimist"
How to find your "change muscle"
Ways to recognize and overcome your "change demons," those negative emotions that hold you back
How to create your change-support team
Your spiritual essence and how you can walk the spiritual path as you go through life changes

Leave with a sense of peace, hope and strength, as well as the wisdom and skills to guide you through a lifetime of change.

To register, or for more information, click here.
Posted: 7/26/10