Your Horoscope for 2010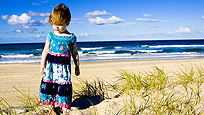 It is likely that your life will not be the same by the fall of 2010. That's according to evolutionary astrologer, Maurice Fernandez. "We are in the beginning of a very unique time in history that will redefine the foundations of our lives," suggests Fernandez. "The alignment [of the planets] is so strong and dramatic that everyone's life can be considerably affected."

During this rare astrological configuration, we can expect redefinition in different fields of our lives, such as vocation, relationships, location and mindset. New people may move into our lives, or current ones may leave. Jobs may be lost, while new ideas and projects may develop and inspire us.

Ultimately, whether this change is bad or good depends on how we deal with the events. The best approach, says Fernandez, is to remain conscious and flexible. "Don't resist the adventure," he urges. Allow change to "take you to a completely new and perhaps higher level of what you are about."

Read the entire blog post here.
Posted: 6/1/10