The Hidden Power of Gray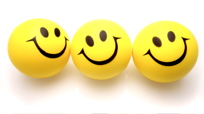 The things you struggle against the longest can also become your greatest sources of empowerment. After mourning the loss of a child for over 18 years, Carla Beaumont imagined that writing about it, and publishing it, might help her move forward. And then, her poem was posted on First 30 Days for Mother's Day, a day that she says totally changed her life. "I was reminded that if you take action you can succeed at any goal, one step at a time," Carla remembers. "No longer would I say, someday I will. From then on, it became, I will."

Carla has found another unlikely source of empowerment—gray hair! After 20 years of fighting against it, she created root essentials, "the world's first brush-applied root touch-up powder." Launched in the fall in Hollywood, CA, the product was named a finalist in the upcoming CEW 2010 Beauty Awards.

"Success [is] not measured by how much money [is] in the bank but by meeting one's goals," Carla reminds us.

Read more about Carla Beaumont in our Profiles of Change gallery.
Posted: 4/14/10