Your "Half-Empty" Perspective Is Killing You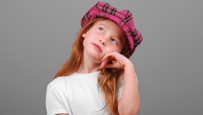 Being a cynic, a grump or a pessimist is actually bad for your health. That's according to Jay Forte, author of Fire Up! Your Employees and Smoke Your Competition, The Hunt for Opportunities Success Manual. "The office downer, the family curmudgeon, or the negative energy friend—those who are constantly focused on the 'half-empty' perspective—live in a perpetual state of fight or flight," says Forte. "This reaction suppresses our immune system; if sustained, this [affects] our health."
He offers these tips for building a more positive perspective:

- Notice when you become negative and immediately focus on something positive. Have others help you see your behavior.

- Read a power quote or an inspirational passage to start your day on a positive tone.

- Create an upbeat "break" during the day. Focus on three things that have gone well and celebrate them. I like to use a "what went well today" list.

- Choose your friends wisely. Associate with positive and confident people.

Read Jay Forte's entire blog post.
Posted: 3/9/10