Learn the Secrets of Daily Joy and Lasting Fulfillment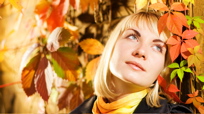 The first step towards becoming happier is to figure out how much happiness is in your life right now. Harvard University professor, Tal Ben-Shahar, Ph.D., author of Happier: Learn the Secrets of Daily Joy and Lasting Fulfillment, suggests gathering this information by "Mapping Your Life." From there, you can literally map more happiness into your life.

"For a period of a week or two, record your daily activities," instructs Ben-Shahar, citing examples such as "15 minutes doing emails" and "two hours watching TV." Then, at the end of the week, rate each activity. "Create a table that has the name of the activity, how much meaning and pleasure it provides, and the amount of time you spent on it," Ben-Shahar explains. Also, "indicate whether you would like to spend more or less of your time on the activity."

You may notice that some of the things you spend a lot of time on, such as watching TV, provide more pleasure than meaning. Realistically envision what a perfect week would look like and create a new map, taking into account obligations while adding meaningful activities aimed at happier living, such as spending more time with family.

To receive 30 FREE daily tips on Being Happier, go here and click the Yes button.
Posted: 2/28/10