A Free Gift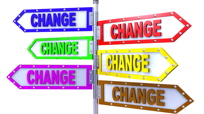 I recently was asked by the new Nate Berkus Show -- Nate is Oprah's design expert and regular contributor -- to be part of their Get Ahead Campaign: Get ahead of stress, bills, laundry, your next resolutions, basically anything that you're putting off or dreading starting. So I figured let's make a calendar with a little tip, quote, question, and something inspiring that we can print out and read daily. As you will see, Nate's web folks did a great job designing the calendar.

So, here it is for free for you. Put it up in your bathroom, on your fridge or in your office. We have so many distractions, so much busyness, it's no wonder we spend so little time on what we all know needs to get done.

Having a hard time getting started? Not sure how to make the right decision? Click on the 30 short tips.
Please feel free to pass this onto friends and family as well.
Posted: 9/27/10