Talk to Us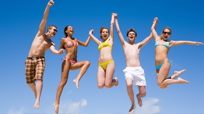 Whether you've recently gone through a difficult change, or you're in the middle of one, visit the Talk to Us section of our web site for questions and advice on every kind of life change-from losing your job to embarking on a new weight-loss plan to improving your sex life-all written by people just like you.
 
Did you just make it through a difficult change? Click Share Your Story and share the lessons you learned along the way. One piece of advice from you might be worth more to someone than an entire book by a so-called expert. You've lived through it, after all.
 
If you're facing a difficult transition, share what's going on for you. Ask a question or express your feelings. There's always someone in the community ready to offer advice, and I make it a point personally to write back to people.
 
When you ask for help, you show others that they aren't alone, and when you share a positive outcome, you offer hope to those who need it most. Either way, we hope you'll talk to us. You'll feel good knowing that you're making others' lives just a little bit easier-yours included.
Posted: 9/23/10