Helping Now Is All There Is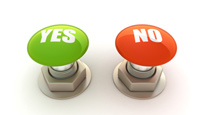 You don't need to wait for an earthquake to start helping others or living a life of meaning. So many people go about their daily lives imagining that when they're done working towards this or that, then they'll put their energy into something more meaningful. Only when their world is shaken by a personal "earthquake"—a health diagnosis or some other life-changing event—do they suddenly see the importance of directing their focus outward, rather than on their own achievements.

Don't wait for an "earthquake" to bring you a change in perspective. Today, think of one thing that you've always imagined yourself doing "when you have more time and energy"—visiting the elderly, volunteering at a shelter, helping your favorite cause and so on—and take the first step towards making it happen. The time to start filling your life with meaning and bringing joy into the lives of others is now.
Posted: 5/22/10