Top 5 Kitchen Remodeling Tips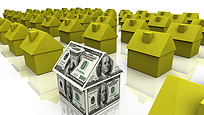 Tackling a kitchen remodel requires a vast commitment of mental energy, time and finances. Here are our top five tips for making this daunting and invasive process a little easier:

1. Have a plan.
The more you prepare in advance, the more you'll enjoy the process. Wade through the seemingly infinite choices of color, materials and layouts ahead of time to save time, money and your sanity.

2. Find a team.
Hiring the right professionals is crucial to a smooth remodeling experience. Take the time to interview many design professionals and contractors. View samples of their work and speak to past clients.

3. Design for your lifestyle.
Above all, be practical. If you don't cook frequently, you probably dont need professional appliances. Glass cabinets look pretty in showrooms, but won't work with mismatched dishes.

4. Learn to communicate.
Establish a system for communicating with contractors—a whiteboard, email, notes, phone calls, etc. Remain decisive and firm, yet gracious, throughout the process.

5. Give yourself space.
Create what experts call a "safe zone," a separate area in your home, such as a mock kitchen, that gives you some distance from the noise and chaos.

To receive 30 FREE daily tips on Remodeling Your Kitchen, go here and click the Yes button.
Posted: 2/16/10