Feel Better, Live Longer, Lose Weight, and Gain Health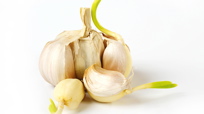 Defining foods as good and bad doesn't necessarily help you eat healthier. According to Dean Ornish, M.D., author of The Spectrum: A Scientifically Proven Program to Feel Better, Live Longer, Lose Weight, and Gain Health, this labeling could be part of our problem. "It is a very small step to saying, 'I hate bad foods—I am a bad person,'" he suggests. Not only that, but labeling foods as "bad" only makes us want what we can't have.

From Ornish's perspective, some foods are clearly more healthful than others, but what matters most is the way you eat and live overall. "If you indulge yourself one day, it doesn't mean you cheated on your diet or you were a bad person because you had bad food," he reasons. "Just eat healthier the next day."

It's not just about excluding what may be harmful. It's also about including what's beneficial. "There are at least 100,000 substances that are protective," Ornish reminds us, noting the antioxidant, anti-inflammatory and circulatory benefits of blueberries, turmeric and chocolate, respectively.

Read more tips from Dean Ornish, M.D. on Living Healthier.
Please feel free to forward this message to any friends you think will need it.
Posted: 1/26/10