10 Masterful Women Share Their Secrets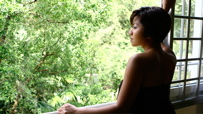 You're officially invited to get inspired by an amazing line-up of women experts for FREE! I am honored to be a featured master in The Women Masters Tele-Seminar Fall Series, a free 10-call seminar series accessible by phone.

Beginning September 17th for 10 consecutive Thursdays, dial in at 12pm PT/3pm ET and spend an hour with such powerful and prominent women leaders as Marianne Williamson, SARK, Victoria Moran, and Peggy McColl.

You'll learn first-hand how to:

- Feel inspiration and hope in all areas of your life
- Get empowered to realize your dreams
- Optimize your health and your body
- Reconnect with your inner wisdom
- Nurture and create radical change
- Feed your spirit and your soul
- Connect on a deeper level to meaning in your life
- Wake-up to the truth about how fabulous you are
- And much more!

Attend as many or as few calls as you'd like. Click here to register for free.
By the way, i'm speaking live on October 1st at 3:00 p.m. ET.
Posted: 9/22/09