What Things Do You Love?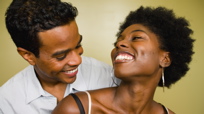 Wayne Dyer's movie, From Ambition to Meaning, a homeopathic calming agent (Bach Rescue Remedy), and Bikram Yoga—what do they have in common? They're all part of our Things We Love page, a collection of things that we want everyone to know about.

What do you want everyone to know about? Is there a book, a film, a product or an idea that has changed your life? Email Ariane at contactariane@first30days.com and tell us about it. We'd love to try it, taste it, review it and share it with the world on Things We Love. Chances are, if it helped you, it will help others, too. With your recommendations, we can make this resource bigger and better than ever before!

So much is out there to help us live, fuller, happier lives—items to enlighten us, to comfort us and to offer us inspiration in this changing world. Send us your recommendations and together, let's spread the word!
Please feel free to forward this email to any of your friends you think may need its information right now.
Posted: 9/14/09