Optimum Health Institute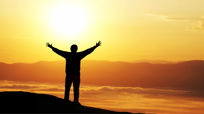 If you want to detox, get healthy or lose some weight, or you're in the midst of a health diagnosis, my top recommendation is the Optimum Health Institute. I go to the one in San Diego every year—there's also one in Austin—and consider it to be part of my "life insurance."

For a fairly reasonable price, you'll spend an entire week with like-minded individuals from all religious traditions learning to: "purify and detoxify the body with diet, fasting, cleansing and exercise; quiet the mind with journaling and meditation; and strengthen the spirit with study, prayer and celebration." Align mind, body and spirit and open the door to miraculous healings on all levels. You'll leave feeling lighter, happier and more alive than before!

For more information, visit the Optimum Health Institute's web site.
Posted: 9/10/09