Top Mistakes People Make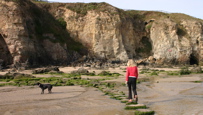 People who tend to fail or quit when attempting to make a life change often display predictable patterns of behavior. To ensure success in your next change, avoid these common mistakes, taken from my MSN Lifestyle article.

1. Don't make your resolution on January
Wait until you want to make a change. The energy of "wanting" to change is much more effective than the feeling that you "should" change.

2. Don't be in a hurry
When we underestimate how long a change will take, we get discouraged and give up. Make the overall goal more important than the timing of it.

3. Don't go it alone
Find people who have achieved similar goals and learn from them. Ask detailed questions.

4. Don't bite off more than you can chew
Your brain works better with one thing to focus on. Ask yourself, if I could be sure of changing one thing, what would it be?

5. Don't live in the past
Forgive yourself for past failures and then resolve to succeed this time!
Posted: 8/30/09